Authentic Korean & Japanese Food
Here at Sushi Maru, we offer a warm and inviting atmosphere that is perfect for a quick bite or a meal with friends and family.
Enjoy our diverse selection of dishes that showcase Korean and Japanese cuisine. Each dish is carefully crafted using the freshest ingredients.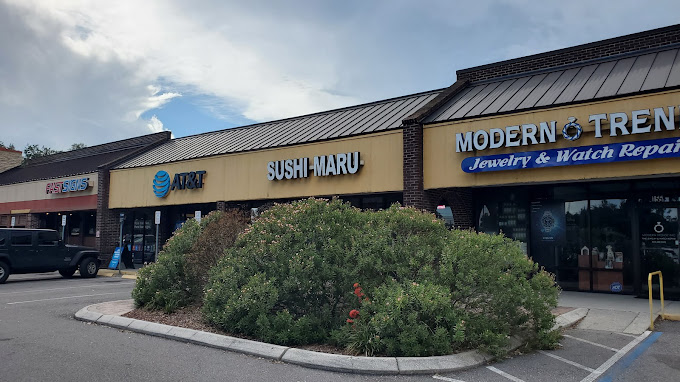 Alexis Rodriguez
2023-01-09
Best sushi spot in brandon hands down ! Alexis our cashier gave exceptional service and the food was definitely 10 out of 10 would recommend!! Definitely try this place out
Victoria Fuentes
2023-01-09
This was a fantastic experience, I am new to the Brandon area and came across this place. We got sat right away, to say our Server Alexis was amazing is an Understatement. She was very attentive and got our drink and food order in right away and made sure our glass was never empty. I will definitely be coming back.
Alicia Afanasyev
2023-01-09
Sushi was delicious! Food and sides were great as well. Our server was the sweetest and very attentive made sure we had everything we needed. Recommend!
My favorite place to eat Sushi!! Highly recommended!!
ramon jose perez rivero
2023-01-01
I love the sushi. I don't like the fries rice but my wife liked it.
Marisa Granata
2022-12-19
very good sushi! but the service is amazing. Demi & Ahmed (sorry if spelled incorrectly) are the best! 10/10
Irene Zubillaga
2022-12-04
Best sushi in town! They have a great happy hour where their best rolls for $10 when they are normally $12-14 and they always have 2x1 on beer and wine. I've been there over and over again and tried many different things and I've never had a bad experience. Perfect place for a quiet date or to go with a big group of friends. The service is very a fast and the food will never disappoint you. The sushi is the best one I've ever had and their cooked rice options are also great. Also if you're looking for a good dessert, you need to try their fried ice cream, it will blow your mind!